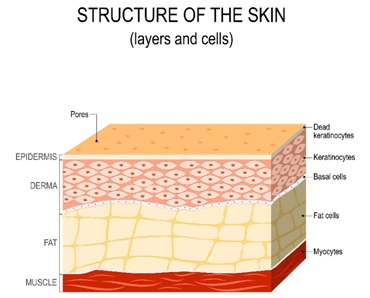 There are many articles, Youtube videos that talk about what it means to have a skincare routine or how to choose your products, I personally find this quite overwhelming and get increasingly get more confused. So, my strategy has always been to simplify.
It starts with the basic: THE SKIN
The skin is an organ. I know we studied this in high-school maybe even college, but when it comes to taking care of our skin it somehow gets cut from the conversation. Remembering the skin is an organ, and so like any other organ has functions and duties it needs to perform every single day. When we talk about our skin, we talk about how we might have a break out or we want to even our skin tone or we need to moisturize it, but do we ever ask hey is the skin doing its functions?
We have evolved our skincare to be more about the vanity than helping the skin do its functions. This is a big deal because we constantly chase products and trends versus helping the skin perform its duties.
So, let's start with the basics:
WHAT IS THE FUNCTION OF THE SKIN?
The skin has many roles like regulate body temperature, keep us hydrated, but the MAIN function is to PROTECT US FROM UNSEEN DANGERS.
Just as we use our limbs to shield us from dangers we can see the skin protects us from the dangers we can't see. Hence, when figuring out what your skincare routine should be and what products should be part of this routine it comes down to how well are you protecting your skin.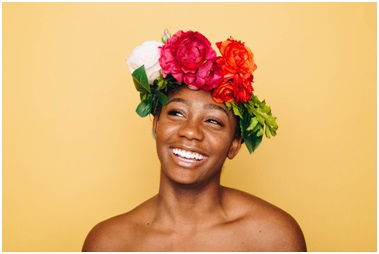 Now of course you have sun block, but what about the cleansers, toners, how are they protecting you? How are the ingredients designed to help the skin perform its functions? And this is where the clean part comes up. In order for a product to help do its job, the ingredients in the product need to be of good quality and pure. I always get scared when I see long lists I don't understand. Look for pure whole ingredients.
IN SUMMARY, STEP 1 TO A CLEAN SKINCARE ROUTINE: START WITH CLEAN INGREDIENTS THAT ARE DESIGNED TO HELP THE SKIN PERFORM ITS FUNCTIONS.
As I stated, the skin is an organ. This means from when we are born to when we die the skin performs this function every single day. Further, these functions and duties don't change. Hence the question becomes, why do we constantly change our routine, if the skin's functions are not changing? In order to have good skin, we need to be consistent. We are always running to new products, because it is exciting, but skincare should not be about excitement but keeping our skin healthy so it can perform its functions. It is ok if your skincare routine is boring. Boring is good.
HENCE, STEP 2 TO A CLEAN SKINCARE ROUTINE: CONSISTENCY IS EVERYTHING.
Again, I go back to the skin is an organ. This means it has cells that reproduce every 4 to 6 weeks. Cells have DNA and need nutrients to survive, so taking care of your skin isn't just about the products you use on your exterior but how your whole life can affect the reproduction of these cells. How your eating, sleeping, stress, anxiety or fitness can all have an impact. Hence, having good skin is a sign of a HEALTHY BODY.
For example, if you are stressed out and are not sleeping well, it can cause break outs or other issues with your skin. Or if you are eating too much fried food or dairy that can give you bad skin. Instead of just running out and getting products to just put a band-aid, it is important to factor how your lifestyle is affecting your skin. Not having healthy skin can be an indication that your body is telling you to check yourself, hey is everything ok? This is key because if you don't pay attention you can miss sometimes big signs and prevent the skin from doing its job which is to protect you.
THEREFORE, STEP 3 TO A CLEAN SKINCARE ROUTINE: UNDERSTAND YOUR FULL LIFESTYLE BEFORE MAKING DRASTIC CHANGES AND USING PRODUCTS AS BAND-AIDS.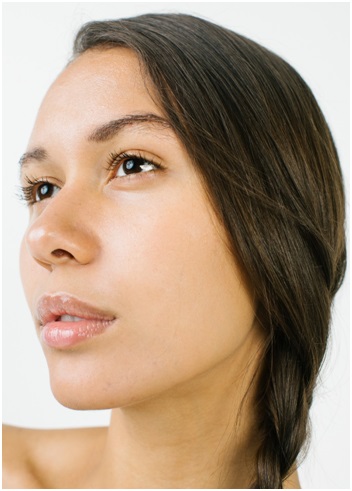 I know many of you are wondering, well what about my skin type, like normal, dry, oily, combo, how does this get factored. Well it starts with what is your lifestyle, for example, if you are eating very oily foods this can give you oily skin or for example if you don't drink enough water you can get dry skin. It is important to understand your lifestyle before just substituting with a product. Now if you do feel your lifestyle is healthy, then amend it with how often you wash your face or the ingredients in the product. This goes back to point one, a clean skincare routine is only possible with clean products. Therefore, look at how pure and honest they ingredients are, look at how often you are washing your face.
For example, dry skin: can happen because your cleanser is too harsh or you are washing too frequently. Hence the solution at first would be to start with washing just every few days and see what happens. If it still persists then changing the cleanser as it is too harsh. This is much better than just buying moisturizers and putting more product on your face.
Best way to keep a clean skincare routine is to:
1) Pick clean products
2) Do it every single day
3) Factor in your lifestyle
I would like to end with, no matter our race or where we are from, every skin has the same function. So, yes you are special in your own way, but when it comes to our skin, we share it. I hope this helps, would love to hear your opinions.