Description
Waterless face moisturizer.
WHAT DOES IT DO?   

Moisturizes and hydrates the skin. Can reduce appearance of dark circles. Daily use keeps the skin healthy and evenly toned.
Post-Use Feeling: Feels instantly soft and silky. 
How does it Smell?
Unscented.
For all skin types.
Dark Circles 101
HOW LONG WILL IT TAKE FOR MY DARK CIRCLES TO GO AWAY?
With daily usage the darkened area should lighten. It depends on how dark the area is.
Please see before and after.
CAN WE GET RID OF IT PERMANENTLY?
Not exactly. Dark circles are usually caused by being tired and also an effect of aging. The cream can help reduce the appearance of dark circles, but usage should be consistent to see and maintain results. Note, lifestyle choices like sleeping enough and drinking enough water have an impact on dark circles.
Ingredients
What you see is what you get. We are 100% transparent. You know and understand exactly what you are putting on your skin. Fear no more.
ONLY 3 PURE INGREDIENTS*: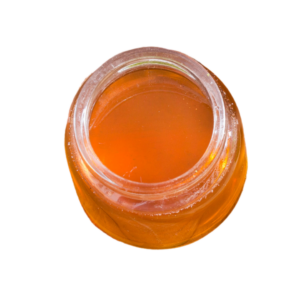 1) Moringa Oil: Rich in Vitamin A,B,C and E, the oil helps revitalize and protect the skin. It increases production of collagen and reduces dark circles and puffiness. The antioxidants present keeps the skin looking young and fights against harmful pollutants that damage the skin that can cause dark spots.
Sourced from: India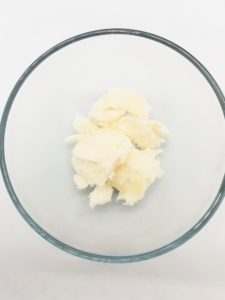 2) Kokum Butter: Rich in essential fatty acids, this butter is easily absorbed into the skin and is non-greasy. It is highly moisturizing, which softens the skin and helps promote elasticity and heals dry and cracked skin.
Sourced from: India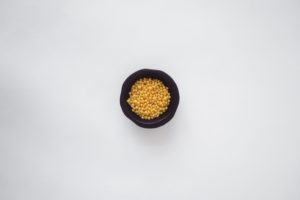 3) Candelilla Wax: Acts as a barrier and prevents loss of moisture.
Sourced from: USA
How do 3 ingredients do all of this?
We invest in the quality of our ingredients. Why use 10+ ingredients when 3 superb ones do a better job.
Why no water? ? For most products water is 80%-90% of the formula. But, water can dilute the effects of ingredients. Hence, with no water, ingredients have their true impact.
All ingredients are 100% natural, cruelty-free, vegan, gluten-free and non-gmo.
How to Use
If using just as a face moisturizer, apply as needed on face and gently massage.
If using to lighten the appearance of dark circles: apply on dark area twice a day and gently massage.
Before & After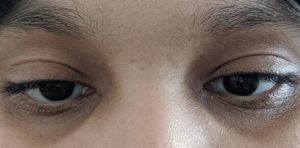 Day 0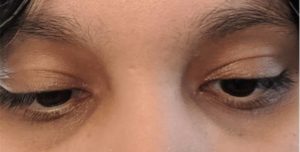 2 Weeks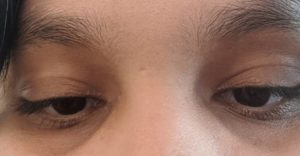 1 Month
Sustainability
#skinconfident is not just about respecting our body and inner weird, but also the world we live in.
At Feather & Bone we are committed to respecting the most important natural resource Mother Earth has to offer: WATER


Fame uses NO water in manufacturing. In skincare products water can be up to 80%-90% of the formulation, and through the manufacturing process there is water wastage.
Lower carbon emissions. Water is heavy to transport which requires more fuel resulting in increased carbon emissions to get the product to the customer. With HaLo being waterless, our overall carbon footprint is much lower.
Our ingredients are earth-friendly and directly derived from nature. As a result the product residue in wastewater does not harm the environment, aquatic plant and animal life. We were recognized for this by the United Nations.
Since there is no water,there is NO additional carbon emissions, water wastage or product residue in wastewater, when the tubes are sent for recycling; the complete opposite for water based products.
HALO = HAPPY SKIN & HAPPY PLANET!
Questions and answers of the customers
There are no questions yet. Be the first to ask a question about this product.