Description
Waterless nipple balm.
WHAT DOES IT DO?
Soothes and moisturizes the nipple and surrounding area.
How often do I need to use?
As often as needed.
 Does it Smell?
No. It is unscented.
Is it safe for the baby? 
While the ingredients are safe, we recommend check with your doctor before use. 
Ingredients
What you see is what you get. We are 100% transparent. You know and understand exactly what you are putting on your skin. Fear no more.
ONLY 3 PURE INGREDIENTS: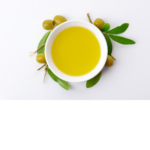 1)  Olive Oil: It has analgesic and anti-inflammatory properties and helps prevent cracked and sore nipples in breastfeeding mothers. It helps clear, loosen and open up blebs (white milk blisters that form on the tip of the nipple that plugs the duct).
Sourced from: USA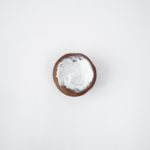 2) Aloe Vera Butter: Rapidly hydrates and soothes cracked nipples.
Sourced from: USA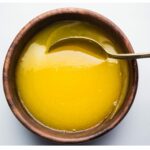 3) Ghee (clarified butter): A go to for Indian mums. It is very moisturizing and absorbs and spread easily, soothing the pain. It is also safe for the baby.
Sourced from: INDIA
Why no water? Water is 80%-90% of many nipple creams,but, water can dilute the effects of ingredients. Hence, with no water, ingredients have their true impact.
How do 3 ingredients do all of this? We invest in the quality of our ingredients. Why use 10+ ingredients when 3 superb ones do a better job
All ingredients are 100% natural, plant-based, cruelty-free, vegan, gluten-free and non-gmo.
How to use
Apply on nipple area and gently massage.
Why I made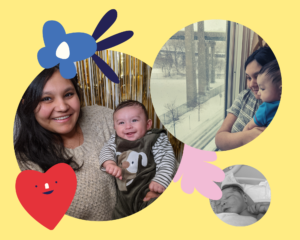 I was looking for a 100% plant based nipple cream that was simple, pure with clean and few ingredients and also safe for my baby. Unable to find something that met these needs, I developed my own formula, inspired by my Indian roots, to now share with my fellow mummies.
Sustainability
#skinconfident is not just about respecting our body and inner weird, but also the world we live in.
At Feather & Bone we are committed to respecting the most important natural resource Mother Earth has to offer. WATER
NO water in manufacturing. In skincare products water can be up to 80%-90% of the formulation, and through the manufacturing process there is water wastage.
Lower carbon emissions. Water is heavy to transport which requires more fuel resulting in increased carbon emissions to get the product to the customer. With ourproduct being waterless, our overall carbon footprint is much lower.
Our ingredients are earth-friendly and directly derived from nature.As a result the product residue in wastewater does not harm the environment, aquatic plant and animal life. We were recognized for this by the United Nations.
Since there is no water, there is NO additional carbon emissions, water wastage or product residue in wastewater, when the tubes are sent for recycling; the complete opposite for water based products.