Bump Care
Size 2.5oz
$13.99
---
WHAT DOES IT DO?
Helps prevent bump stretch-marks and itchiness. Also moisturizes bump.
Does it Smell?
No smells/fragrances added.
For all skin types. 
Suitable for pregnant women. While the ingredients are safe, we recommend check with your doctor before use.
If unsure about anything always check with your doctor before use. 
ONLY 3 PURE INGREDIENTS: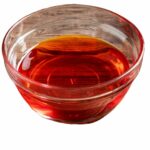 1)  Rosehip Seed Oil: Packed with Vitamin C, Vitamin E, Omega-3 and 6 fatty acids, that:
Improves skin elasticity
Aids in cell regeneration
Repairs damaged tissue
Stimulates collagen fibers
Replenishes skin cells
Can prevent new stretch-marks from being formed
Stops the progression of existing marks
Reduces the appearance/lighten existing ones
Sourced from: USA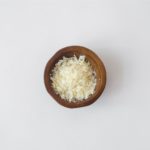 2) Cocoa Butter: 
Rich in vitamins A, E, and stearic acid, it helps to soften stretch-marks and moisturize the skin, which can help stop bump itchiness. Sourced from: USA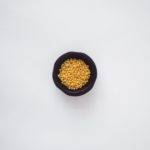 3) Candelilla Wax: 
Acts as a barrier and prevents loss of moisture. Sourced from: USA
All ingredients are 100% natural, plant-based, cruelty-free, vegan, gluten-free and non-gmo.
Apply twice daily on stretch-mark/bump/ new-forming area. Then massage in gently.
Apply through pregnancy even if the marks go away to prevent from new marks from forming.
Start using daily at the end of the 1st trimester. Use till end of pregnancy to avoid stretch marks.
How quickly will I see a difference?
For new stretch marks, the difference is noticeable within a few days. Refer to the before/after tab.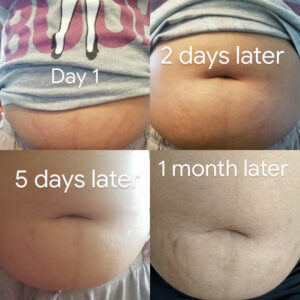 Frequently Bought Together
$

8.99 –

$

30.00

$

3.50

$

11.99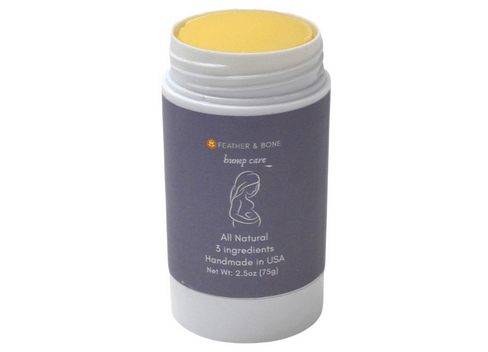 Our bodies go through so much change when we are carrying a little person. To help with this change, our Bump Balm safely moisturizes the bump using ingredients that will only nourish you.
We are 100% transparent. You know and understand exactly what you are putting on your skin. We invest in the quality of our ingredients. Why use 10+ ingredients when 3 superb ones do a better job.